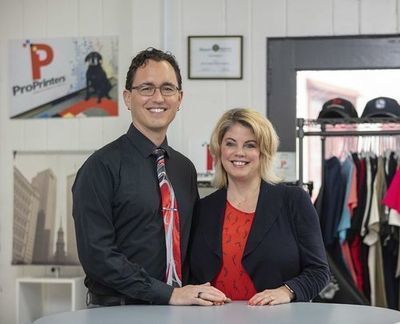 We are a second-generation, family-owned business helping clients grow sales and raise money with personalized printing and appeals since 1989! Founded by David and Linda Scott, the goal was to help businesses and organizations in and around the Hudson Valley, NY area to get their message out while experiencing the kind of customer service and expertise they deserve! Now owned by David's son, Ryan, and his wife, Kari Scott, the mission is the same today. While times and technology have changed, we will always take pride in our work and in making our customers' ordering process simple and easy.
Our Mission And Promise To You
Our mission is to provide you with the highest-quality products and services possible in a timely fashion and at a competitive price. We promise to listen to you and help you achieve your business goals. We will always be there with honest, expert advice and quick, friendly customer service. Our goal is to meet and exceed your expectations.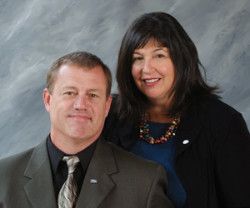 Guiding Principles
Integrity – We believe in it wholeheartedly and therefore you will always be given a "straight answer".
Professionalism – You will find us to handle your requests and concerns in a professional manner at all times.
Quality – We have earned a very good reputation for the highest quality! With a 4.9 out of 5 star rating with over 3700 customers surveyed, we feel confident that our clients will be thrilled with the finished product! We will be glad to send you samples and recommendations from some of our professional clients upon request.
Technology – We own the latest technology for printing marketing pieces and fundraising projects and we know how to use it. Keeping up-to-date with technology helps us turn your fundraising projects around more quickly while delivering the best quality.
Dependability – We have a well-managed production team and every job is reviewed during and after production to maintain quality and keep it on schedule. When our clients are on a tight deadline, they know they can trust that we will deliver on time and on budget!
Competency – We know what we are doing AND we regularly attend classes and conferences to stay on the leading edge of our industry. We are so confident in our methods and efficiency of our operations, we give tours to anyone who asks at any time.