Postcards
Postcards are an inexpensive and effective way to promote your business. With a bold, colorful design they can be very informative and deliver a direct message without a lot of text. Their size makes them easy to transport and they can be used for trade shows, mail-out compaigns, and countertop give-away items.
Postcards can even use variable data, allowing you to personalize material according to your individual customer. Variable data allows you to change text, graphics, and images from one printed piece to the next, using information sourced from a database or another external file.
And with years of experience, we're experts in direct marketing! Let us design your postcard campaign, and you'll distribute pieces that are sure to grab attention and elicit a strong response. In addition to design, we can also mail your campaign materials, leaving you free to worry about bigger things.
It's a powerful tool in direct marketing—and we have the equipment and knowledge to make it happen. Just give us a call, and we'll get you started with more powerful direct marketing today!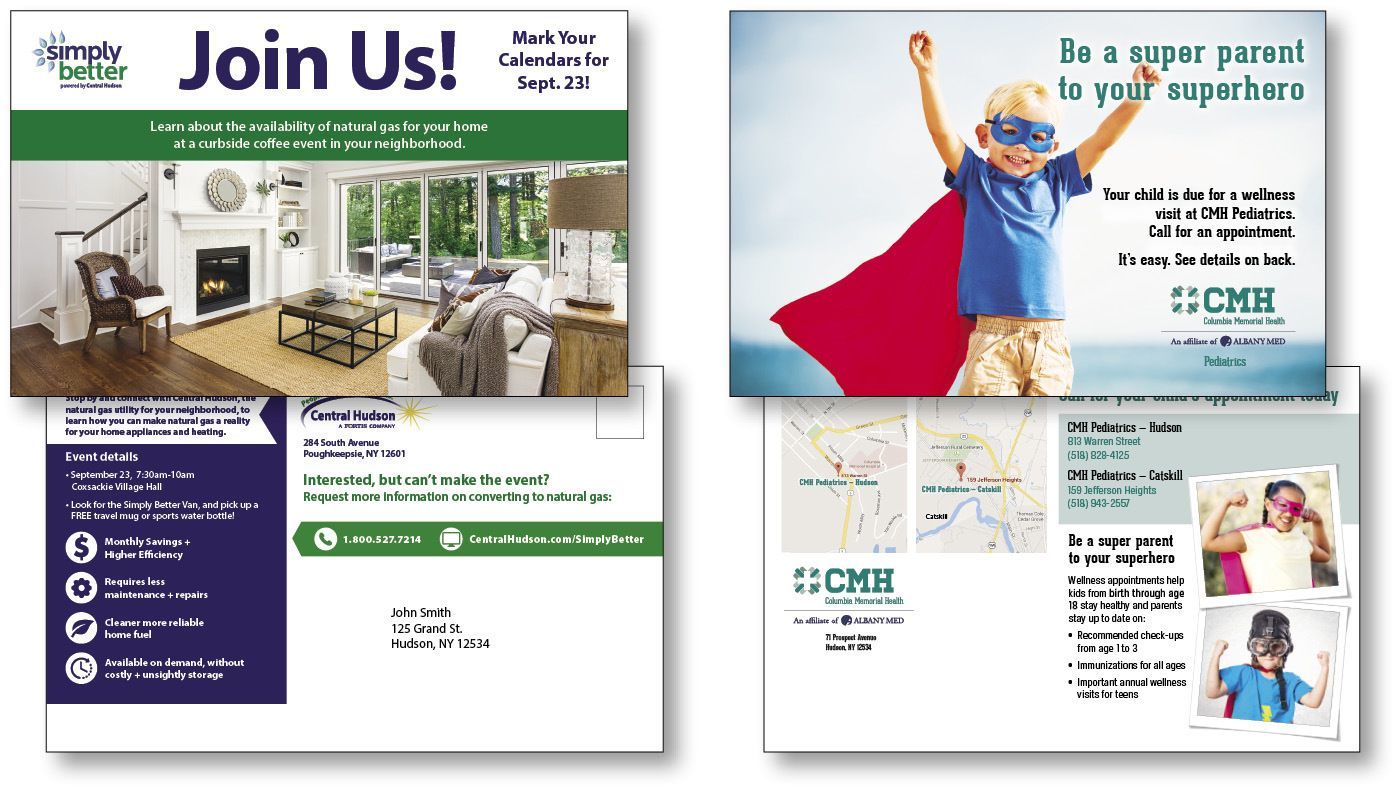 ---
Postcard Design Template